DEVELOPMENT OF HOTEL CHAINS IN UKRAINE AND WAYS TO EXPAND THEM IN THE CITY OF ODESSA AND THE ODESSA REGION
Keywords:
hotel chain, nationality, concept, hotel brand, hotel services market segment
Abstract
The article is devoted to topical issues in the search for new ways to expand hotel chains, which relate to modern hotels and domestic in the city of Odessa, including its region. The development of hotel chains in the city of Odessa and the region, despite the peculiarities of economic and geographical location, developed infrastructure, both cultural and transport, as well as rapid tourist attendance in recent years, hotel chains in the city and region today is low compared to other large cities. This depersonalizes the general development of the hospitality industry and the service sector, the prestige and recognition of hotels is lost, competitive advantages are growing in other cities of Ukraine, land plots are being bought in the central part of the city, in resort and recreational areas for apartment buildings. creation of future, new hotel chains in Odessa and the region. This situation will have a negative impact on new future jobs for city residents, which will only facilitate their departure to find new jobs abroad. At the same time, the city will not receive future tax revenues from hotel revenues, which will negatively contribute to the economy and development of the city in cultural and entertainment places. A promising direction in the development of the hotel services market is the formation of national and regional (domestic) hotel chains, which are combined into brands with a consistently high level of service. The most popular are two segments of the hotel industry. The first segment is economy class hotels (two or three stars), the target audience of which are foreign and domestic guests traveling for cultural, educational and health purposes and for recreation or entertainment. The second segment - luxury hotels (four or five stars), located in the central part of the city. Their target audience is guests with business goals to solve their own work issues. The main requirements for such hotels are to provide guests with an expanded range of business services. Thus, the search for new ways to create hotel chains of national, regional (domestic) will restore the dynamics in the hospitality industry of the city of Odessa, including its region.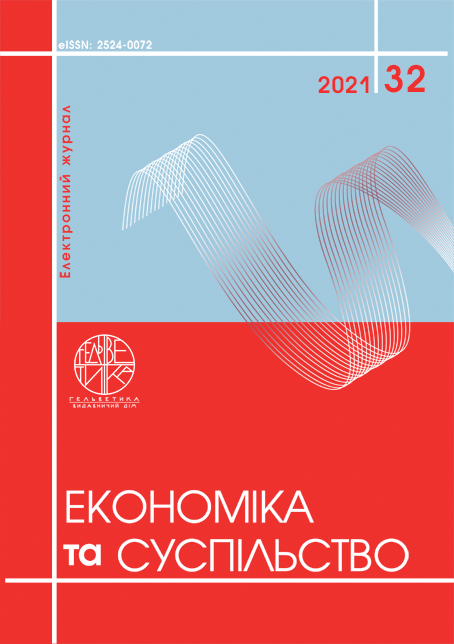 Article views: 176 PDF Downloads: 99
How to Cite
Titomir, L., Zhovtyak, K., & Savenko, A. (2021). DEVELOPMENT OF HOTEL CHAINS IN UKRAINE AND WAYS TO EXPAND THEM IN THE CITY OF ODESSA AND THE ODESSA REGION. Economy and Society, (32). https://doi.org/10.32782/2524-0072/2021-32-11
Section
HOTEL AND RESTAURANT BUSINESS