FORECASTING OF CONSUMER BEHAVIOR AND DETERMINING ITS MAIN TRENDS DURING THE COVID-19 PANDEMIC
Keywords:
consumer behavior, pandemic, lockdown, COVID-19, trends in consumer behavior, consumer market, forecasting consumer behavior
Abstract
The main global political and economic events that have taken place recently in Ukraine and in the world include the following: the global economic crisis, the confrontation between the economies of China, the EU and the United States; the election of the President of the United States and against the world's financial elites; the global COVID-19 pandemic; "Lockdown" of sectors of the world economy and individual countries; political and economic crisis in Ukraine, etc. Accordingly, these circumstances provoked negative consequences, first of all: the economic downturn in the country; deterioration of living standards; job cuts; rising unemployment; closure of certain activities and professions; closure of medium business; changes in the social status of the population and the growth of inflationary fluctuations. Against the background of global economic and political challenges, an evolutionary new round of the technological paradigm took place, which marked the transition from the analog world to the digital one. At the same time, any crisis leads to positive changes, such as: the emergence of new types of labor organization; new jobs and forms of activity; reduction of organizational and production costs. Changing phases of development of economic systems leads to transformations of components and processes, including during crises. The market environment is especially variable, so the priority of our study is to determine the behavior of consumers of the new formation. Due to changes in the economic life of the country, consumer characteristics have evolved. The main condition for the survival of producers and normal functioning is to predict trends in consumption and identify major trends in consumer behavior. After all, consumers play a key role not only in the marketing system of companies, but also influence the formation of markets, changes in production and market activities of market participants, their market position. The article analyzes the impact of the COVID-19 pandemic on changing the behavior, preferences and habits of Ukrainian consumers, determines the economic feasibility of this study. The study describes consumer behavior that has developed during the stages of pandemic perception. The analyzed data show that the COVID-19 pandemic has changed the needs and behavior of buyers, as well as their level of after-sales dissonance. The new task of marketers is to gain consumer loyalty, as the level of consumer satisfaction has decreased significantly. A description of the new marketing landscape after the pandemic is given.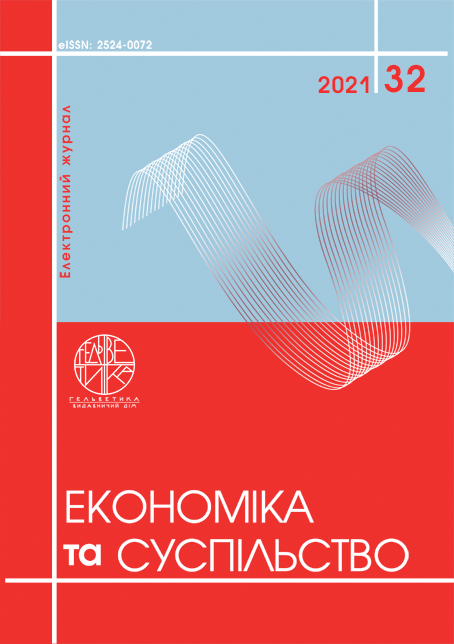 Article views: 104 PDF Downloads: 99
How to Cite
Filatova, L., Blagodur, L., & Franchuk, K. (2021). FORECASTING OF CONSUMER BEHAVIOR AND DETERMINING ITS MAIN TRENDS DURING THE COVID-19 PANDEMIC. Economy and Society, (32). https://doi.org/10.32782/2524-0072/2021-32-31