CURRENT TRENDS AND PROSPECTS FOR THE DEVELOPMENT OF HOTELS FOR REST AND TREATMENT
Keywords:
hotel industry, accommodation facilities, development strategy, competitiveness, hotels for recreation, spa hotels, wellness hotels
Abstract
Resort and medical destinations are very popular among tourists. Approximately 20% of tourists in the world choose Wellness-hotels, Spa-hotels and sanatoriums for recreation. According to statistics from the World Tourism Organization (WTO), 40% of world travel is for leisure, recreation and health, and therefore there is an increased demand for hotel enterprises in the field. The purpose of this article is to determine the current trends in the development of hotel enterprises for recreation and treatment, including SPA-hotels, Wellness-hotels. It is also relevant to study the international experience of the development of the hotel industry in resort areas. The method of system analysis and the method of scientific cognition were used for research, for processing and generalization of information. Wellness hotels are very popular among tourists. Wellness tourism accounts for 6% of all tourist trips, 14% of total tourism expenditures and creates 11.7 million jobs. Given these statistics, the development of wellness hotels and expanding the segment of their additional services related to health and recreation is a promising and relevant area for the hotel industry. The Global Wellness Institute defines wellness tourism as travel with the pursuit of maintaining or enhancing one's personal wellbeing. This includes both physical and inner well-being. Therefore we can say that wellness tourism turns travel into an opportunity to maintain and improve holistic health. We have characterized promising directions for the development of the hospitality industry, incl. and the hotel industry, in line with the strategically oriented government policy. It has been determined that the development of the hotel industry will be facilitated by the development of national standards in accordance with international standards. Ukraine is rich in all the necessary resources for wellness hotels, including balneological, climatic and landscape. Today the wellness industry of Ukraine is at the beginning of its development and its main tasks are: implementation of quality standards for wellness services; approval of requirements for wellness procedures, substantiation of carrying out and use of improving, aesthetic techniques; preparation of training programs for wellness industry staff.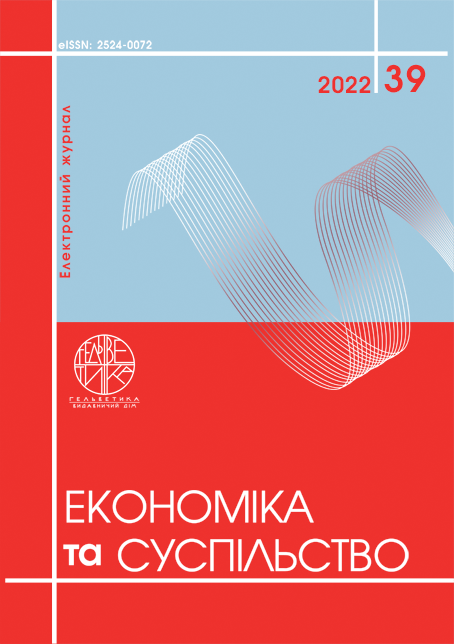 Article views: 18 PDF Downloads: 14
How to Cite
Abramova, A. (2022). CURRENT TRENDS AND PROSPECTS FOR THE DEVELOPMENT OF HOTELS FOR REST AND TREATMENT. Economy and Society, (39). https://doi.org/10.32782/2524-0072/2022-39-75
Section
HOTEL AND RESTAURANT BUSINESS