THE ROLE OF FOREIGN DIRECT INVESTMENT IN THE ACTIVITY OF NATIONAL ENTERPRISES
Keywords:
foreign direct investment, investment climate, investment activity, investment attractiveness, investment, investment attractiveness index
Abstract
The article considers the role of foreign investment in the activities of enterprises. Investment activity is the most important component that affects the interests of enterprises and acts as one of the sources of their development. There is a certain correlation between the development of enterprises and the economy as a whole. Attracting investment has an impact on the national economy, which gives impetus to the development of the business environment. For a better understanding of the role of foreign direct investment, their current state and dynamics of development for 2015-2021 were analyzed. The peculiarities of investment activity in Ukraine were defined and the most priority directions, in which resources are currently invested, were highlighted. For this purpose, the structure of direct foreign investments by types of economic activity and investor countries was determined with the help of statistical methods. It was established that the total volume of direct foreign investments in 2021 was at the level of 6548.9 million dollars. The largest amount of direct investment came from the Netherlands – $1,962 million, which amounted to 29.96% of total inflows in 2021. It was determined that the greatest interest among foreign investors by type of economic activity belongs to the processing industry (41.7%). Also leading remain the mining industry and quarrying; wholesale and retail trade and financial and insurance activities. The index of investment attractiveness, which reflects the state of the business climate in the country, according to European Business Association estimates, was considered. The study identified trends and factors affecting the interest of foreign investors, identified internal problems, and found out the prospects for development and improvement. A list of conditions that can help to solve these problems regarding the insufficient volume of foreign investments attraction, in particular, reforming of legislation, stabilization of the political and economic situation in the state, cessation of hostilities in Ukraine, improvement of business conditions, providing guarantees of deposits for foreign investors, reduction of corruption level and so on is presented.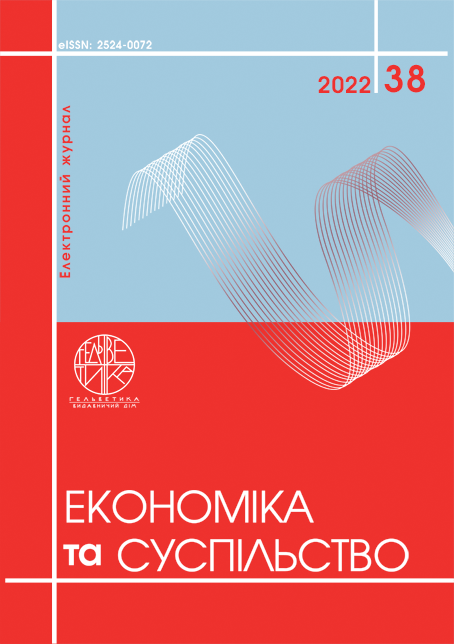 Article views: 53 PDF Downloads: 27
How to Cite
Marusiak, N., Ratushniak, D., & Kulko, K. (2022). THE ROLE OF FOREIGN DIRECT INVESTMENT IN THE ACTIVITY OF NATIONAL ENTERPRISES. Economy and Society, (38). https://doi.org/10.32782/2524-0072/2022-38-45
Section
FINANCE, BANKING AND INSURANCE