OPTIMIZATION OF THE INSURANCE SECTOR THROUGH THE INTRODUCTION OF AN EFFECTIVE SYSTEM OF INTERNAL AUDIT
Keywords:
insurance companies, financial reporting, internal audit, regulation, insurance, insurance premium
Abstract
The study proposes the definition of the role and place of internal audit in the system of effective management of the insurance company to use the potential of insurance companies and the creation of a positive impact on the financial market of Ukraine. The insurance industry is considered as an integral part of the market economy in the aspect of accumulation of free funds of insurance product consumers and creation of financial reserve from unpredictable events. Insurance is one of the key activities in a globalized financial and economic environment. The insurance industry significantly affects the economy by transforming accumulated savings into effective investments. Insurance allows to level losses, ensure financial stability and development of commercial activity in the country, which leads to economic growth. Thus, insurance plays a crucial role in the sustainable growth of the economy. Today the development of insurance market is restrained by a number of factors, in particular some insurance companies have problems with solvency and liquidity, there is no clear business model, the level of corporate governance and risk management leaves much to be desired. The author considers the internal audit of insurance companies as a specific area of audit activity, since the financial insolvency of the insurance company concerns the interests of a significant number of persons – policyholders and insured. Insurance companies need to implement an effective system of internal control of solvency violation risks and, even more so, of liquidity violation risks, which will facilitate their neutralization at an early stage. The successful functioning of an insurance organization is impossible without effective control, which allows the management of the company to receive necessary and reliable information for making management decisions. In order to assess the financial stability of the insurance organization, the internal control system should carry out continuous monitoring of the compliance of parameters and requirements, on the basis of which the model of internal control and audit system of insurance organizations, aimed at preventive diagnosis of the risks of the insurer was developed. The study proposes ways to improve the efficiency of insurance activities in the context of the digitalization of the field and the introduction of the latest data analysis technologies.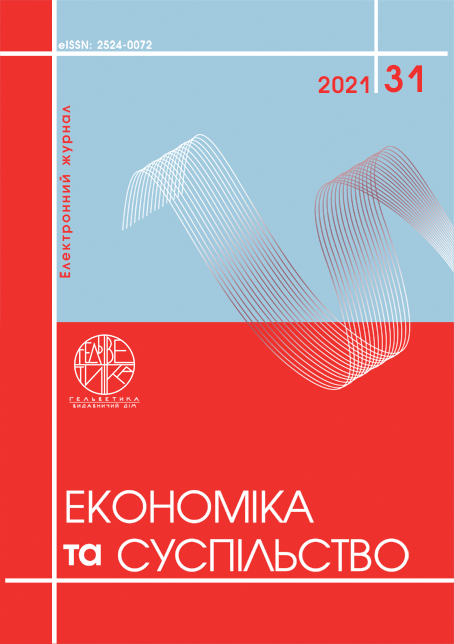 Article views: 87 PDF Downloads: 91
How to Cite
Frenzel, V., & Slunina, T. (2021). OPTIMIZATION OF THE INSURANCE SECTOR THROUGH THE INTRODUCTION OF AN EFFECTIVE SYSTEM OF INTERNAL AUDIT. Economy and Society, (31). https://doi.org/10.32782/2524-0072/2021-31-32
Section
ACCOUNTING AND TAXATION