SOCIO-ECONOMIC ASSESSMENT OF THE INFLUENCE OF RURAL TOURISM ON EMPLOYMENT AND INCOMES OF THE POPULATION IN TRANSCARPATHIAN REGION
Keywords:
tourism, rural tourism, rural tourist estate, households, employment, incomes
Abstract
The scientific goal of the article is to conduct a socio-economic assessment of the impact of rural tourism on the level of employment and incomes of the population of Transcarpathian region, such as the impact of tourism on job creation and solving the problems of employment in rural areas of Transcarpathian region. The relevance of this topic is defined by the increased attention of scientists to the sustainable development of rural areas, in particular in crisis conditions, and the important role of rural tourism in increasing the level of employment and incomes of the rural population. The research is carried out on the basis of a sociological survey of owners of rural tourist estates of Transcarpathian region; analysis of statistical information and on the basis of empirical research using methods of scientific abstraction, analysis and synthesis and comparative analysis. Based on the results of sociological survey, the general tendencies and problems of development of tourist potential of rural entrepreneurs are determined. A socio-economic analysis of the main factors that influencing the employment of rural entrepreneurs in the tourism sector of the region was conducted (such as the main stimulating factors that influenced business creation in the field of rural tourism, the influence of the seasonality factor on the level of incomes of rural entrepreneurs etc.). The study identified the type and nature of employment of rural entrepreneurs, the structure and dynamics of their income, as well as analyzed the level of consumers spendings of households that provide services in the field of rural tourism. Also, the impact of the COVID-19 crisis on the functioning of rural tourist estates has been assessed, in particular the impact on the level of their incomes from tourism activities. Despite of the positive role of rural green tourism in the socio-economic development of rural areas the results of the study showes the insufficient role of rural tourist estates in providing employment and an adequate level of incomes that requires effective state and regional policies development to stimulate and develop rural entrepreneurship in the field of tourism.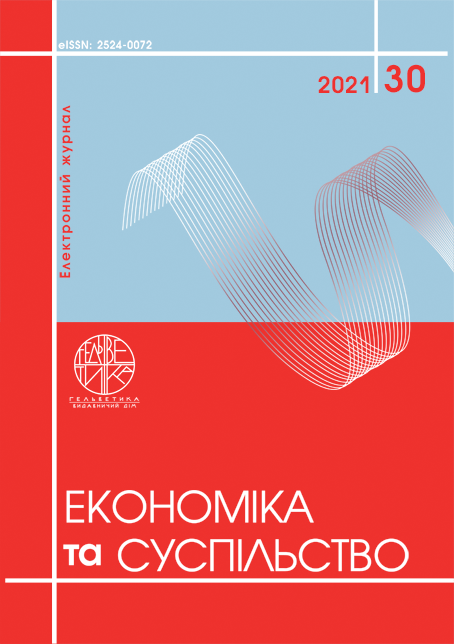 Article views: 81 PDF Downloads: 43
How to Cite
Pityulych, M., Kudak, K., & Yolyukhovska, O. (2021). SOCIO-ECONOMIC ASSESSMENT OF THE INFLUENCE OF RURAL TOURISM ON EMPLOYMENT AND INCOMES OF THE POPULATION IN TRANSCARPATHIAN REGION. Economy and Society, (30). https://doi.org/10.32782/2524-0072/2021-30-41