PROSPECTS OF THE ROBOTICS MARKET DURING COVID-19 PANDEMIC PERIOD: ANALYSIS OF THE STOCK MARKET
Keywords:
robotics, stock market, Fama – French, portfolio optimization, machine learning
Abstract
The main purpose behind this study is to reveal the main trends in the robotics market based on the analysis of the dynamics of stock prices of leading companies specializing in the production of robotics. An attempt is made to determine the effects of the COVID-19 pandemic on the robotics market. For this reason, the following hypothesis were outlined: during COVID-19 pandemic, the attractiveness of robotics manufacturers shares in the eyes of investors will increase significantly; better performance is expected from companies represented in the US stock markets, as those that respond more quickly to societal needs; high risk connected with robotics companies performance will not be an obstacle to a significant increase in demand for those companies assets. A wide range of methods for quantitative analysis were used in this research. Among them: the method of Linear Regression, Support of Vector Regression and Decision Tree. Python language packages were used for the calculations, in particular: numpy, pandas, matplotlib, scikit-learn. The expediency of using the 5-factor Fama-French method for the analysis of modern markets in terms of their institutional perfection was confirmed. According to the results of the empirical evaluation some tandencies can be outlined. The robotics market shows a clear upward trend as a result of growing demand for shares of leading robotics companies. High risk does not deter investment decisions: investors are quite optimistic of robotics market development trend. American robotics companies take the lead and are more predictable players than their competitors from Europe or Japan. The importance of stock market effective functioning for the development of high-performance technology companies, including robotics companies is highlighted. Besides, the analysis emphasize the urgent need to develop Ukrainian stock market and/or to place shares of national technological companies in the foreign stock markets to provide them with money inflow for further dynamic development. The stock market, especially during COVID-19 pandemic, is beginning to play a special role in determining social priorities and needs.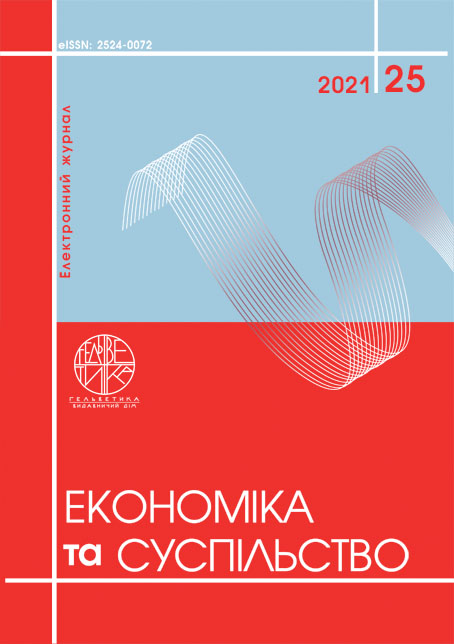 Article views: 151 PDF Downloads: 112
How to Cite
Hurnyak, I., & Tsapko-Piddubna, O. (2021). PROSPECTS OF THE ROBOTICS MARKET DURING COVID-19 PANDEMIC PERIOD: ANALYSIS OF THE STOCK MARKET. Economy and Society, (25). https://doi.org/10.32782/2524-0072/2021-25-72
Section
ENTREPRENEURSHIP, TRADE AND STOCK EXCHANGE ACTIVITY