ANALYSIS OF THE ACTIVITIES OF INTERNATIONAL RATING AGENCIES AT THE CURRENT STAGE
Keywords:
rating, international rating agency, sovereign rating, issuer's credit rating, rating forecast
Abstract
The article is devoted to topical issues of international rating agencies in financial and economic crises. International rating agencies Standard & Poor's, Moody's Investors Service, Fitch Ratings have existed for over 100 years, so they have the necessary experience and rating procedure, methodological base, which is constantly improving, experience in crisis, so the study of their activities is important not only in theory aspect and in the further practical activity of national rating agencies. The types of ratings and forecasts set by the international rating agencies Standard & Poor's, Moody's Investors Service, Fitch Ratings are classified. Particular attention is paid to the sovereign rating, which gives investors an idea of the level of risk associated with investing in a country's debt, including any political risk. The essence is determined and the factors on the basis of which the credit rating of the country (sovereign rating) is rated by rating agencies, the factors of macroeconomic (income and structural organization of economy, prospects of economic growth, degree of flexibility of fiscal policy, debts, price stability, balance of payments flexibility. external debt and liquidity) and political. The main problems of establishing sovereign and credit ratings of issuers abroad and in Ukraine during the COVID-19 pandemic were studied and a significant decrease in credit ratings was revealed. The relationship between the sovereign rating and the credit rating of issuers operating abroad and in Ukraine is analyzed. In general, credit ratings of issuers do not exceed sovereign. In Ukraine, credit ratings are assigned to a small number of issuers, mainly large banks and enterprises that go beyond domestic debt markets and have a speculative class, which indicates the low investment attractiveness of the state. The main advantages and problems of rating by international rating agencies for the future are outlined: the need to activate and disclose the parameters of the rating assessment methodology, risk disclosure is determined. Rating agencies must make assessments ahead of events, but do not deliberately underestimate or increase them.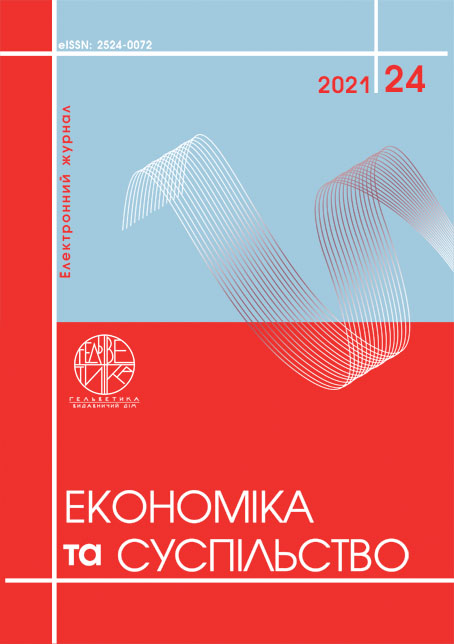 Article views: 113 PDF Downloads: 480
How to Cite
Grudzevuch, U., Rudenko, Z., & Sidelnyk, O. (2021). ANALYSIS OF THE ACTIVITIES OF INTERNATIONAL RATING AGENCIES AT THE CURRENT STAGE. Economy and Society, (24). https://doi.org/10.32782/2524-0072/2021-24-37
Section
FINANCE, BANKING AND INSURANCE