THE CHARACTERISTIC FEATURES OF INTERNATIONAL TOURISM DEVELOPMENT
Keywords:
sustainable tourism, development, international tourism, directions of development of international tourism, tourism in the EU
Abstract
The article examines the development of international tourism and the assessment of the place of tourism in modern society. The understanding of key concepts and theories related to the development of international tourism and considers the evaluation of the processes and practices of the international tourism development. The development of international tourism is an area that must consider many factors, such as cultural factors, environmental factors, social factors, political factors, technological factors, economic and legal factors. Theories related to these factors should be considered in the process of international tourism development. This is related to the clarification of various practices in international tourism management, such as strategies for sustainable development in international tourism and practices used to address issues of cultural diversity in the development of international tourism. Tourism is one of the world's largest and most important industries, and the international tourism industry involves various stakeholders who belong to different parts of the world. International tourism brings both advantages and disadvantages to society: economic impact, environmental impact and socio-cultural impact are among them and are the main considerations in the development of international tourism. Considering the place of tourism in modern society, it is important to pay attention to the concept of sustainable tourism. Sustainable tourism can be introduced as tourism that minimizes costs and maximizes the level of benefits of tourism for local communities and the natural environment. The rapid growth of the tourism industry leads to an increase in the number of migrants as workers in the tourism industry, with many intercultural problems than in the past, and cultural diversity is a major conflict in today's society. The tourism industry can be defined as a human-oriented industry that is labor intensive. There is a flow of labor from developing to developed countries, resulting in an uneven distribution of labor.
References
Kerry Godfrey, Jackie Clarke. Tourism Development Handbook: A Practical Approach to Planning and Marketing – Cengage Learning EMEA; 1st edition (December 13, 2000) – 240 p.
McCool, S. and Moisey, R. N. (2001) Tourism, Recreation and Sustainability: Linking Culture and the Environment, Wallingford: CABI, pp. 56–67. Available at: https://citeseerx.ist.psu.edu/viewdoc/download?doi=10.1.1.458.3854&rep=rep1&type=pdf
Bramwell, B. and Meyer, D. (2007) Power and Tourism Policy Relations in Transition, Annals of Tourism Research 34, pp. 766–788. DOI: https://doi.org/10.1016/j.annals.2007.03.009
Pritchard, A. (2007) Tourism and gender: embodiment, sensuality and experience, CABI Publishing, pp. 90–102. Available at: https://cabidigitallibrary.org/doi/10.1079/9781845932718.0000
Bruner, E.M. (2004) Culture on Tour: Ethnographies of Travel, Chicago, University of Chicago Press, pp. 78–86. Available at: https://press.uchicago.edu/ucp/ books/ book/chicago/C/bo3641772.html
Obrador, P., Crang, M. and Travlou, P. (2009) Cultures of Mass Tourism: Doing the Mediterranean in the Age of Banal Mobilities, Aldershot: Ashgate, pp. 67–78. Available at: https://www.academia.edu/312400/Cultures_of_Mass_tourism_Doing_the_Mediterranean_in_the_Age_of_Banal_Mobilities
Hall, C. M. (2000) Tourism planning: Policies, processes and relationships, Harlow: Prentice Hall, pp. 17–26. Available at: https://www.researchgate.net/publication/306088428_Tourism_Planning_Policies_Processes_and_Relationships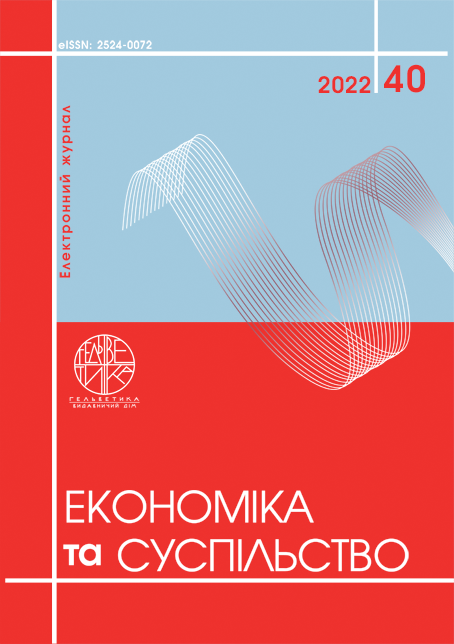 Article views: 22 PDF Downloads: 12
How to Cite
Kyrychenko, O. (2022). THE CHARACTERISTIC FEATURES OF INTERNATIONAL TOURISM DEVELOPMENT. Economy and Society, (40). https://doi.org/10.32782/2524-0072/2022-40-56
Section
INTERNATIONAL ECONOMIC RELATIONS