STUDY OF CONSUMER BEHAVIOR AND NEEDS OF GUESTS IN THE HOTEL AND RESTAURANT BUSINESS OF THE LUTSK TERRITORIAL COMMUNITY
Keywords:
hotel and restaurant business, service, consumer, hotel, restaurant, guest needs, Lutsk territorial community
Abstract
The rating of hotels of the Lutsk territorial community based on consumer reviews was analyzed. It has been established that almost all hotels of the Lutsk territorial community have a high score in the rating list according to consumer reviews. The structure of guest evaluation according to the criteria of the booking site Booking.com was studied. It was found that the largest share of hotels in Lutsk, and the community in particular, are hotels with a high quality of service with a rating above 9 points, which indicates a client-oriented approach of hotels and an emphasis on the quality of service provision. According to consumer reviews, the main quality indicators were analyzed: convenience, cleanliness, comfort, price/quality ratio, staff, location, availability of Wi-Fi. Analyzing the data, it can be seen that almost half of the hotels of the Lutsk territorial community, presented on the booking website Booking.com, have high quality indicators and are rated at the appropriate level. As part of the master's project, a survey was conducted on the quality of service in the hotels and restaurants of the Lutsk territorial community. This research consisted in determining the actual problems and advantages of the service of community hospitality establishments, as well as recommendations for its improvement. Analyzing the answers of the respondents, it was established that there is an existing imperfection in the quality of service of the hotels of the Lutsk territorial community. Most of the evaluation criteria do not have maximum and minimum evaluations, but are at average or above average levels, which indicates the importance of improvement, creation of recommendations for improving the service level. The results of the survey showed that of all the proposed criteria, the most important when choosing accommodation and food establishments from the point of view of consumers are: amenities and comfort, cost, location, cleanliness. The safety of accommodation, the attitude and professionalism of the staff are also important. Consumers prefer to choose hotels with an optimal price/quality ratio. These indicators correspond to the evaluation criteria of the booking site Booking.com and are included in the concept of "perfect service" for hotels. The purpose of the study is to analyze the consumer behavior and needs of guests in the hotel and restaurant industry of the Lutsk territorial community. The following scientific methods were used in the research: statistical, comparative analysis, generalization, classification, systematization, calculation, questionnaire method.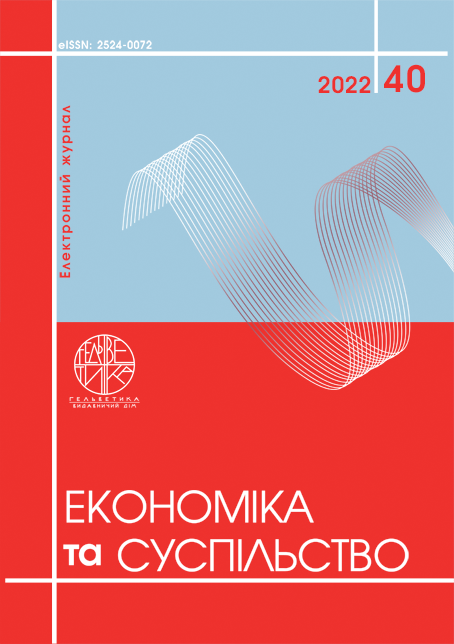 Article views: 24 PDF Downloads: 10
How to Cite
Ierko, I., Novosad, O., & Barskyi, Y. (2022). STUDY OF CONSUMER BEHAVIOR AND NEEDS OF GUESTS IN THE HOTEL AND RESTAURANT BUSINESS OF THE LUTSK TERRITORIAL COMMUNITY. Economy and Society, (40). https://doi.org/10.32782/2524-0072/2022-40-35
Section
HOTEL AND RESTAURANT BUSINESS