ANALYSIS OF MOTIVATION FACTORS AFFECTING TEAMS IN INNOVATION PROJECTS DURING CRISIS AND WAR
Keywords:
project team, motivation, motivation tools, external environment, innovation
Abstract
The article analyzes classical motivational factors from Maslow's theory that affect the work of teams in innovative projects. It was determined that their priority changes due to the environment, which today is stressful, constantly changing and uncertain. The relevance of this research is the identification of new tools for motivating project teams. The methods of analysis of existing methods and classic approaches to employee motivation, the study of articles and studies of scientists and practitioners related to the issue, the author's own work and observations, and interviews of team members were used in the research. According to the results of the study, it was determined that the effectiveness of the innovation project team depends on the individual needs of the team members, their safety and emotional state. The author included employees of creative teams, the field of information technologies, scientists, researchers, etc., as teams of innovative projects. Classical factors of motivation according to Maslow's theory are elaborated. It was determined that during crises and war there is a change in the priorities of elements and their sequence in comparison with those that existed before the period of changes. Among the difficulties that arise when motivating teams that work with innovative projects in conditions of uncertainty and war, the following problems were highlighted: the inability to quickly recover in conditions of stress; lack of own resource; lack of support and support; feeling of helplessness and pressure of circumstances; the need to receive information quickly and on time; planning and management of working time; feeling of pressure from customers of innovative projects; the need for a leader. Understanding the problems in this difficult period allows you to determine what exactly is working at the moment and choose the right tools to improve work efficiency. The author proposed a solution in the form of a table with motivation tools and described their effect on the project team. Motivational tools are singled out: open communication, focus on mental health, questionnaires, relocation bonuses, security, trust, development and training. The proposed tools will allow you to organize the work of the team in the innovative project as efficiently and comfortably as possible and will help you survive the difficult period of war and crisis.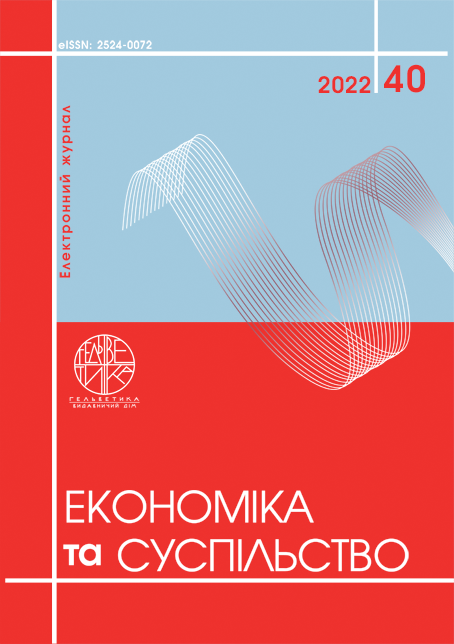 Article views: 42 PDF Downloads: 25
How to Cite
Kohut, I. (2022). ANALYSIS OF MOTIVATION FACTORS AFFECTING TEAMS IN INNOVATION PROJECTS DURING CRISIS AND WAR. Economy and Society, (40). https://doi.org/10.32782/2524-0072/2022-40-16