APPLICATION OF CONTENT MARKETING IN PUBLISHING BUSINESS
Keywords:
content marketing, promotion, content marketing strategy, social networks, publishing business
Abstract
The article is devoted to the application of content marketing in the practice of publishing organizations. In the work the definition of this concept is given, the main advantages of application of content marketing in activity of the organizations are resulted. Despite the significant interest in content marketing, thorough theoretical work on this issue is practically absent, publications are mostly fragmented. Theoretical and methodological aspects of the application of content marketing in the book publishing business are practically not disclosed, which necessitates research in this area. The article considered the most popular content distribution channels and social networks. This work studied the world and domestic experience of using content marketing in social networks by leading publishing organizations. The efficiency of using different distribution channels and types of content is analyzed by studying the number of publishers' audience and assessing the level of subscribers' engagement. The conformity of the content of publishers' content in social networks to the needs of their audience was assessed. Publishers should pay more attention to the study of the target audience, as low values of the level of engagement indicate the placement of uninteresting for users content. It is advisable to place content that users will share, which will encourage them to interact with platforms – educational, entertainment, interactive, optimize the structure of content, reducing the share of commercial information. To increase the involvement of fans, publishers can attract authors and celebrities (politicians, show business representatives), conduct polls and raffles, post information behind the scenes of publishing house, encourage subscribers to create their own content and post it on their page. It is also advisable to pay attention to the format of the posted content and increase the share of video content. Publisher should develope separate content plan for each network, as the audience at different sites is different and the placement of the same materials in all accounts will not be effective.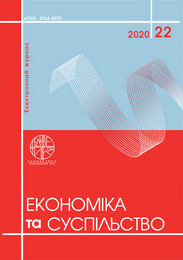 Article views: 215 PDF Downloads: 156
How to Cite
Grygorova, Z. (2020). APPLICATION OF CONTENT MARKETING IN PUBLISHING BUSINESS. Economy and Society, (22). https://doi.org/10.32782/2524-0072/2020-22-67